Come to me all who are weary and heavy laden and I will give you rest.
AN INVITATION TO INTIMATE FRIENDSHIP WITH GOD
Welcome to taking this invitation to rest with Jesus with me.  My goal with this site is to provide various content to encourage you in ways to rest and experience God at a deeper level. For it is from resting in Jesus that we are then in a right place to live out our lives for Him. We must not bypass this time of rest.
Two things I have experienced in my own life and have seen in many of others who I have met and worked with over the years.
First, we tend to place a precedent on "doing" rather than "being".  Our identity so often becomes what we do instead of who we are.  This is not to say doing is not important, but doing should come after being.  When we grasp and meditate on what it is like to be children of God, we can begin to live a life of freedom and then respond in "doing" that often times looks a lot different.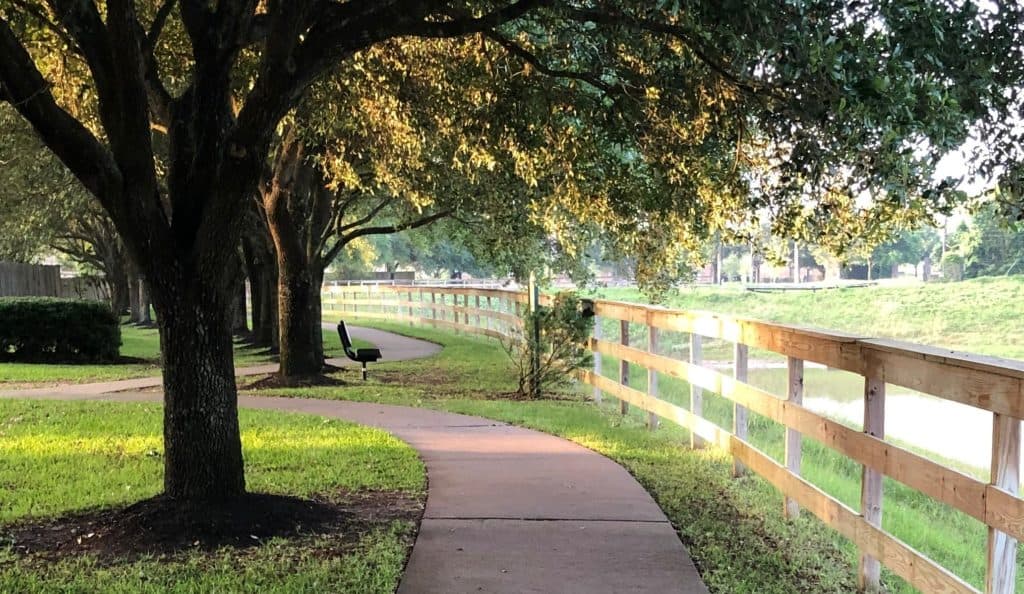 Second, we have a lot of head knowledge of God, but there is a disconnect with our hearts. We know of God but we do not truly know Him.  Again from my own experience as well as sitting with Christians from all walks of life, many have shared not really feeling loved by God.  We are really good at knowing about God's love and we can tell of others about His love, and yet not really experience it ourselves.
When we rest in Jesus, we give ourselves time and space to hear God's voice and in those moments we learn not only about  ourselves but also what keeps us stuck in relationships.
A Place To Discover Our Deepest Longings
Jack has been a Christian for most of his life. He regularly attends church, likes to volunteer to help others, tries to read his Bible, but feels a strong disconnect with God.  Fred and Wilma have been married 20 years and are in crisis.  They are followers of Jesus and active in their church but their marriage is stuck in a cycle of blame and brokenness.  Bill is a pastor who can tell others all day long how much God loves them but struggles to experience that love for himself.
These "fictional" characters are a composite of the many people I have had the privilege to meet and counsel over the  years. They come with various presenting problems but at the core all of them struggle with experiencing their relationship with God to where they understand the "abundant life" Jesus speaks of in John 10:10. There is a fundamental disconnect between the head and heart. We have learned about Jesus through stories, songs, and Scripture, but in many ways something has been missed in our discipleship journey that has prevented us from stepping fully into the kingdom of God.
To begin this journey of the head and heart, we need to address three fundamental questions of life.
A Place Where Change is possible
What does it mean to be a disciple of Christ? What does my life look like as a disciple? How do others see my life and does it offer anything different than what they may see in the rest of the world? The question is; can I really live like Jesus? Though I say I live my life for Him, why so often does it not look any different? I can relate to Paul's description:
For I delight in the law of God, in my inner being, but I see in my members another law waging war against the law of my mind and making me captive to the law of sin that dwells in my members. Wretched man that I am! Who will deliver me from this body of death?  Romans 7:22-24
It can be discouraging, and we can almost resign ourselves to living life only with the promise of eternal life.  Dallas Willard (1988) puts it this way: "faith today is treated as something that only should make us different, not that actually does or can make us different. In reality we vainly struggle against the evils of this world, waiting to die and go to heaven."
Is it really possible to live like Jesus lived? Below are three aspects to consider in learning to live like Jesus.
When we begin to see our deepest longings and questions addressed by the love of God, then the soil of our hearts are in a place to experience change. This internal change begins to happen as we focus on an intimate relationship with God. A key component in this intimate relationship is hearing and listening to God.  Too often we tend to do all of the talking! Dallas Willard discussed a fundamental to hearing from God as he talks about "our failure to hear God has its deepest roots in a failure to understand, accept and grow into a conversational relationship with God, the sort of relationship suited to friends who are mature personalities in a shared enterprise."  
Click on the picture to see how to develop this kind of relationship with God.
It is one thing to hear from God but another to really respond as we have heard. I have lived under the kingdom of darkness where I have automatic responses that are against the kingdom of God. I have found so many times in my life where my instinctual automatic response are directly in opposition to God's way. I may try as I can to do better at changing, but it rarely seems fruitful and I can feel discouraged and disappointed. Is it really possible to change where my automatic responses come from a place of Gods kingdom living in me?  Dallas Willard describes a transformed person as one "with a well-kept heart… who are prepared for and capable of responding to the situations of life in ways that are good and right. In other words, this describes a person who is becoming more like Jesus.  
Is change really possible? Click on the picture to the right to learn more.
As mentioned above, our automatic negative responses to live can get in the way of us acting and looking more like Jesus. Each of us is broken, impacted by our sin and the sin of others. We can easily react out of places of woundedness. What are we to do? Why is change so hard?  The Apostle Paul talks about "renewing our minds" and "training in righteousness". This renewing and training doesn't happen automatically. What happens automatically are our well-trained responses.  So we need to adopt a spiritual training program so we can unlearn all of the bad habits and build new ones. We may shirk at the idea of discipline or practice because maybe you have been burned by legalism. 
Think of something in your life that you are good at and you love. Chances are you had to put some effort into that part of your life to excel at what you do.  We also, from a place of loving God, can adopt ways of training where we learn to become more like Him.
A Place to Become Who You Were Created to Be
When we rest with God, we begin to learn what it is like to be loved as His children. We then begin to see that our lives can change. What are we changing into? We are becoming the person our Heavenly Father created us to be. Each one of us has been uniquely and wonderfully made. Becoming what we were meant to be takes time and is unique for each person. We do not become like someone else. We become our truest self as we submit our lives into the hands of the One who created us.
in order to become more like Jesus and the person we were created to be, we need to experience life in what Richard Foster calls "spiritual dimensions.". Below are a list of six spiritual dimensions of life that when put together create an opportunity to live more fully and completely. If we focus only on one or two, we will limit our growth and will not fully experience our relationship with God and be the person He created us to be. Some of these will come more naturally than others and that is perfectly normal and ok. We want to leverage those strengths but at the same time stretch ourselves in other areas. In rest, we can sit with God and learn from Him and then go out in the real world and help bring the Kingdom of God to others.
A Prayerful Life
St. Augustine said "True, whole prayer is nothing but love." It is about developing an intimate relationship with God. It's more than asking for things or praying for others. It is a deep personal conversation with the lover of your soul.
A Holy Life
In talking about holiness, Pastor Trevor Hudson says "we enter into the freedom of growing into our true selves and becoming the people God wants us to be." Holiness isn't trying to measure up, it is a way of living as we submit ourselves to walking like Jesus.
A Gospel Life
In Mark 1:15 Jesus says "the kingdom of God has come near. Repent and believe the good news!" The Kingdom of God is available now to all who believe in Jesus. We learn to live in this Kingdom and invite others to do the same. It is an invitation from God to a better way to live!
A Spirit-filled Life
Paul told the Corinthians "Don't you yourselves know that you are God's temple and that the Spirit of God lives in you?"" The Spirit is the one who works within us to help us become the people we were created to be. The tricky part is to let go of control and let the Spirit lead us in life. Isaac Penington described lif in the Spirit as a "pure way of life", advancing "nearer towards the kingdom ", and "true satisfaction of the heart."
A Compassionate Life
Jesus came to "preach good news to the poor. He has sent me to proclaim release to the captives and recovery of sight to the blind, to set free the oppressed (Luke 4:18)". Our hearts will be moved with compassion toward those who are hurting. Through the Spirit, we can help bring peace to our homes, neighborhoods, communities. To stand up for those who have no voice.
An Ordinary Life
Let's face it. Our lives are filled with ordinary days, running at a hectic pace.. Its in those ordinary days where our faith and pursuit of God are put to the test. In days of struggle, pain, difficulty or in the mundane tasks of the day;, how do we still live lives of prayer, the Spirit, compassion, holiness, and the Gospel? Is it possible to experience the presence of God in ordinary days?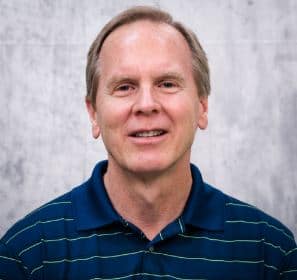 My name is Doug Valot. I am a Licensed Professional Counselor in the state of Texas and provided counseling services at Kingsland Baptist Church for 13 years.
My two passions are helping marriages heal and grow and to see individuals grow in their relationship with God. So you will see some content that relates to marriages as well as individual spiritual formation.
I owe a huge debt of gratitude to the Renovare Institute for all I have learned and experienced with them. This website is a reflection of so many lessons learned. I also owe a great deal to my wife, Wendy, who has been with me on this journey and has been my biggest supporter.
I pray you enjoy and accept this Invitation to Rest in the presence of God.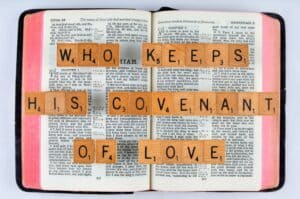 Is it just me or do you feel like I do that our society is in chaos? Five minutes of the headlines in the news
Read More
Enter your email address below to receive email notifications of new blog posts.